Providing Dental Education and Service through Long Term Relationships of Caring and Friendship.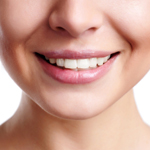 Cosmetic Dentistry
Improving your smile via a cosmetic dentist can be achieved far more comfortably and economically than ever before. Making your smile more attractive does not have to be "extreme" in any way. Our goal with cosmetic dentistry is to help you be confident when you smile.
Invisalign Braces
Invisible orthodontics by Invisalign are the advanced way to straighten teeth and improve your smile. Often called clear braces, Invisalign is the answer for those who crave a beautiful smile but want to avoid the attention of traditional braces. In fact, few people will notice you have Invisalign aligners at all.
Contact Us
11311 La Mirada Blvd
Ste A, Whittier, CA 90604
Accepted Insurance
Delta Premier
Cigna
PPO Dental Plans
Membership Club
For those who do not have traditional dental insurance…click here